IAN HERSHEY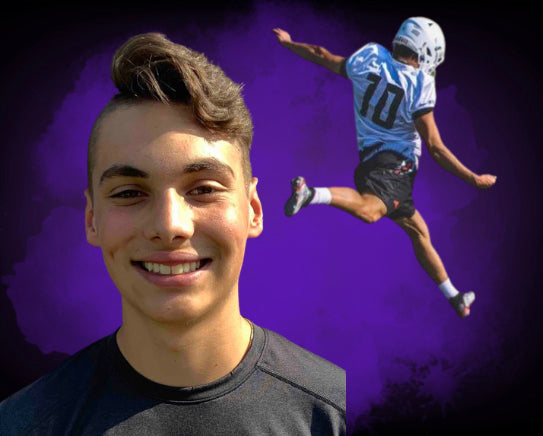 BIO

I am Ian Hershey, former kicker at Highland High School, and now signed at Idaho State on scholarship. I am very excited to join Dylan Torgerson and staff to help other kickers reach their goals and help them have the right tools that they need to succeed on and off the field. I believe I can help provide tools from experiences and knowledge I've taken so far throughout my career. A little knowledge about myself, I am a 3x All-American kicker and 3x All-State kicker. I have the longest field goal in Idaho history at 58 yards, and the most field goals made in a season in Idaho history (19). I recently received all conference player of the year as a kicker, and the Chris Sailer award for the top high school kicker in America. 
TORGERSON KICKING & PUNTING

Joined TK&P as Brand Ambassador in 2022
Assistant Coach at Camps/Events
QUOTE FROM DYLAN TORGERSON

"We are very excited to add Ian to the TK&P team! His high school resume is about as impressive as it gets! From the All-American honors to the Chris Sailer award it has been great seeing the success he has had. I remember when Ian used to kick with us at camps when he was in middle school and even then you could see he was going to be something special. Hard work, determination and devotion to being great is what it takes and Ian is a great example. Look forward to working with you more Ian!"